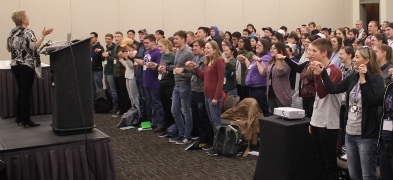 Lori Harris Bio:    She hangs with Cardinals and homeless, Pentecostals, transvestites, politicians, from babies to the ancient, liberals, conservatives, intellectuals and sistas in the hood. (Read More)
Catholics & Protestants Together: Learning How to Build the Kingdom of God
Should Catholics evangelize with Protestants? Is it about being "right" or being Jesus with skin on? Learn to look for points we can agree on and avoid the topics that will divide.
Vocational Discernment: "Is That Really You God?"  
A guide to Prayer and Hearing God's Voice
Help your students grow in their faith by learning how to discern His voice. Effective examples and ways to hear the voice of God and then learn to obey what He says.
To have a relationship with God you need to listen.
Effective Quiet Times
Learn to incorporate daily habits that will lead you closer to the Father, the Son and the Holy Spirit. Spending daily time with Jesus and making him your BFF.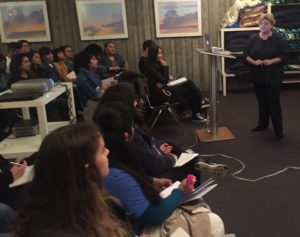 Intercession
Praying with the Heart of the Father for your family, friends and the world he has given us to steward.
The Nature & Character of God
Sometimes our concept of a loving father has been skewed by the lack of love from our own father. How did God intend the family to represent him? Be healed and be whole as you find out His plan for you from the foundations of the earth.
Identity: Who am I really?
Most people don't recognize that God has placed a call on their life, it has been there all along and is not going away. Learn how to discover God's call on your life and embrace the change that will set you free!
Becoming Daniels in Babylon
Tired of being "the only one"? We live in a pagan, secular world, surrounded everywhere by those who claim to be Catholic and Christian. What does it mean to live out your faith and be unafraid of the consequences? Become the hands and feet of Jesus for those who don't know He loves them. Raise the standard.
Tithing and Giving:
Managing Money God's Way. Obeying God when it comes to your money results in a blessing to the generations. Learn why and how that can happen in your life.
Creating and Leading Missionary Disciples in your Parish
The Church should be a safe place for all and can be a growing, loving garden of love. We have to make it that way. Some tools for welcoming people into the family of God that extends to more than just Sunday suppers and coffee and donuts after mass.
To schedule a talk in your area, please contact us at the bottom of page.