Building the Bridges of Christian Unity and Proclaiming the Gospel of Jesus Christ to the Nations
Catholics and Other Christians Working Together
Kerygma USA is a ministry of Youth With a Mission (YWAM) that provides Catholic and Christian young adults the training and tools needed to help them bring the gospel of Jesus Christ to the poor and marginalized in America.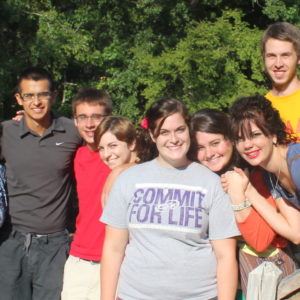 What Do We Do?
Click one of the pictures below to learn more about our Training, Evangelization and Mercy Ministries.
What people are saying about YWAM Kerygma USA
Kerygma resonates deeply with the values of the New Evangelization and the Church's committment to Christian unity.
There is no mission in the U.S. that compares to this and has such and ecumenical, yet fully Catholic vibrancy.
Kerygma is a program which invites and fosters a closer relationship with Jesus Christ and specifically a call to active discipleship.